This is a continuation of the natural gas burner page. I have modified the burner and put it 75 feet from the gas supply. This allows me to put the furnace where it goes, in the casting area.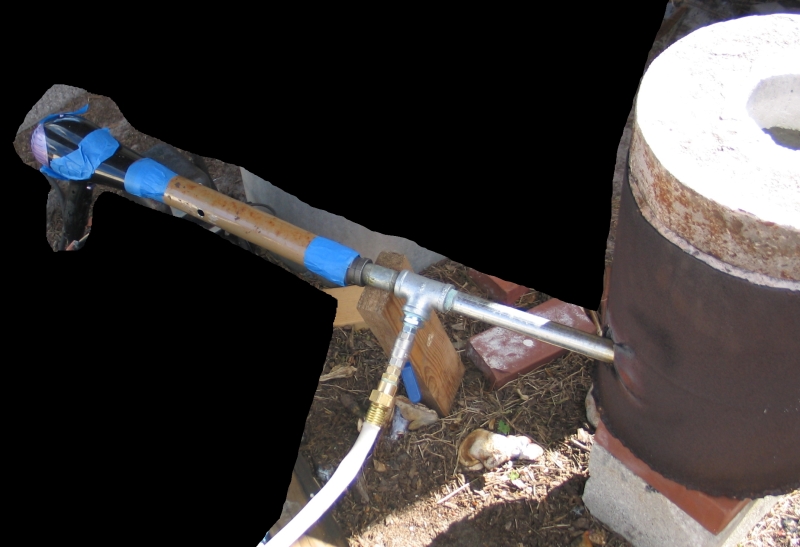 This is a better view of the new ball valve. The furnace is running in these photos. You can see the valve is only open part way. This was the sweet spot, so far. Too much gas made the flames exit the furnace.

---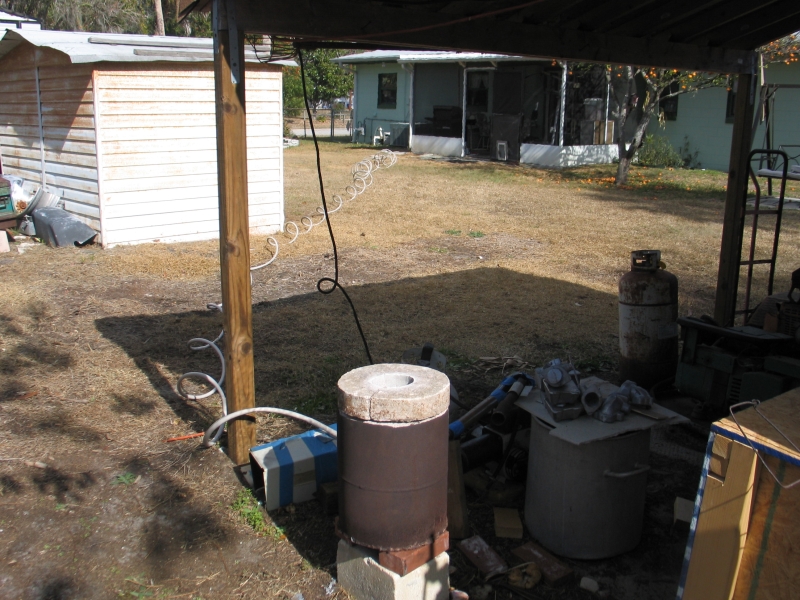 This is a view of the hose run. It was pretty windy, today, and I didn't really expect to get a melt. When burning propane, wind can have a bad effect on my furnace.

---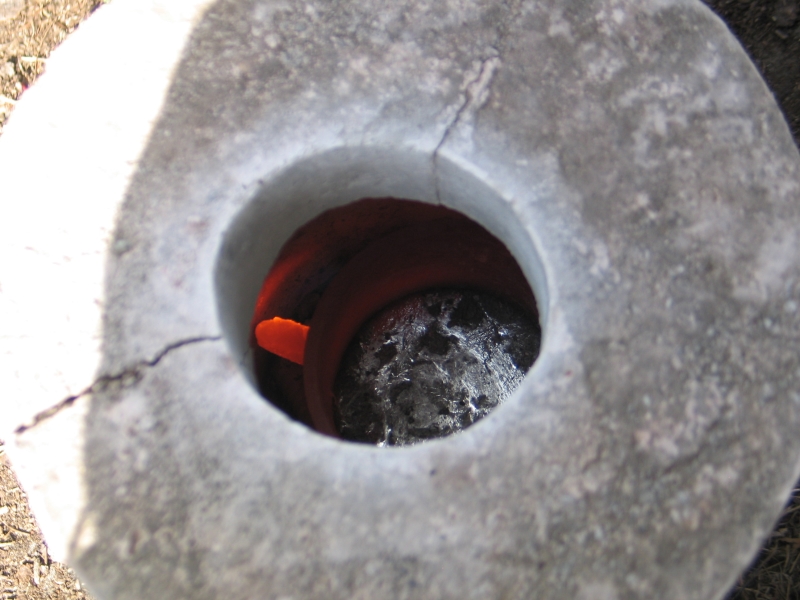 And the obligatory money shot...er HOT shot. The aluminum is molten, but hasn't been skimmed, yet. The light blue flames don't appear in the photos, but they're there.

I wasn't timing this but it's been about 30 minutes since light off. (This furnace has 3000 degree refractory, so it doesn't insulate much, but it's very tough.) Some of the time was wasted playing with settings and relighting when I screwed up.

While I don't have any hard data, this seems to be hotter than on propane. Maybe because of the blower instead of the naturally aspirated propane burner.

Now the local propane guy can go pound sand!