I replaced the triac with a solid state relay (taped to the PID controller). The two 500 watt heaters are wired in parallel and then the SSR is wired to break the hot side. I know it's ugly. If it works out, I'll pretty it up.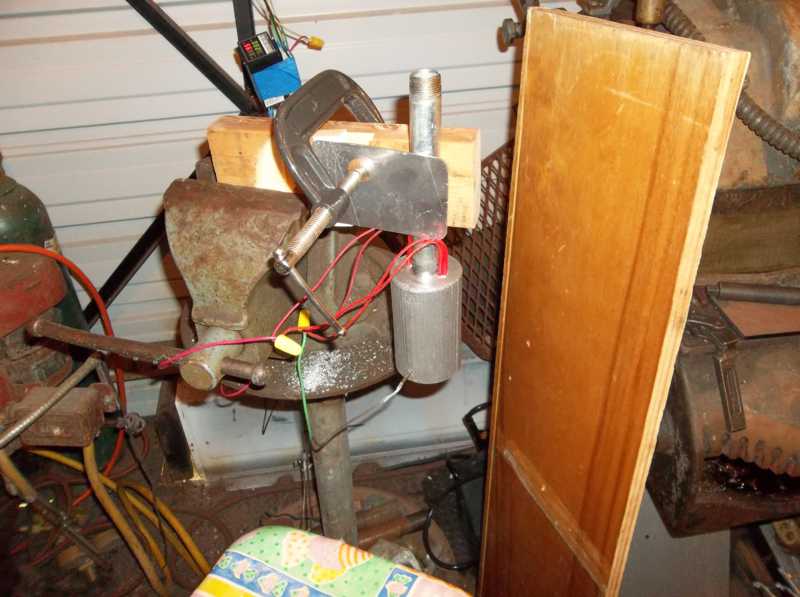 The same jury rig clamping stand as before.
---
We have heat! I was watching the temperature closely. This smoke was WD-40 residue from machining.
---
The first extrusion. And without any added heat.
---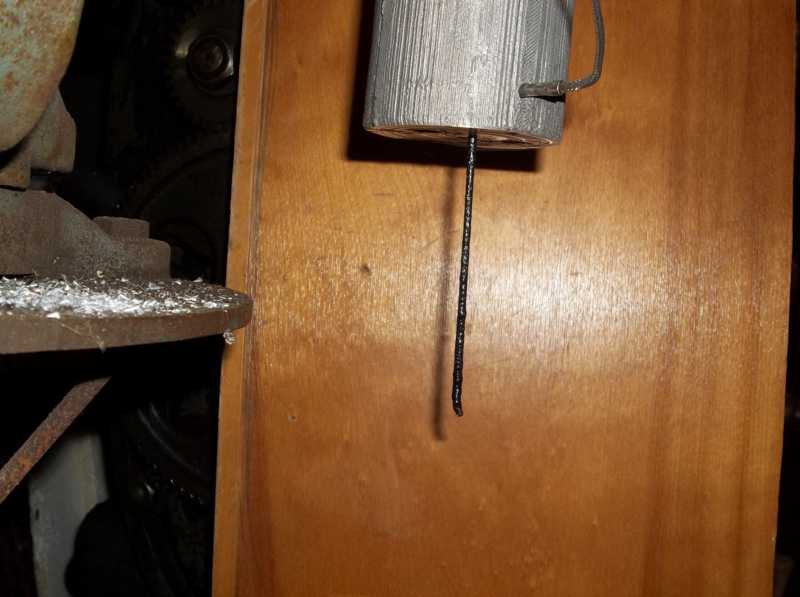 About the same quality as the first attempt. Kind of bumpy looking. Seems too cold. The controller is set at 230C. I think it needs time to equalize all that thermal mass.
---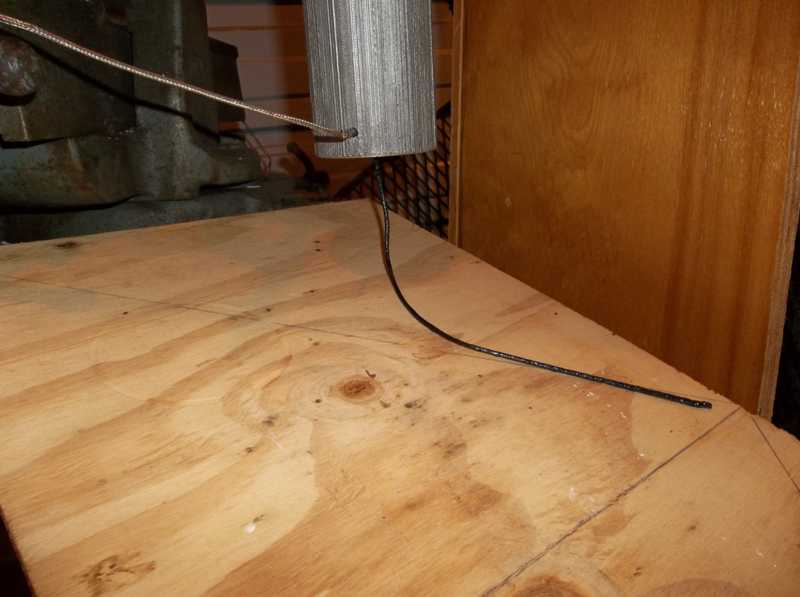 I thought a little friction in the form of a wood ramp might help keep it from stretching and thinning the filament.
---
This is as far as I got, today. The shop AC kicked on and the extrusion stopped. Maybe too much surface area. I have some high temp insulation to try. And I can always turn up the controller.

Again, I am declaring success. I got a gravity fed extrusion from a single source of heat with a PID temperature controller.

Now to work on quality and speed of extrusion.

I expect these to lie in the realm of temperature control and take up method to wind the filament on a reel.

I also expect, at some point, to need to make a pellet feeder to replenish the hopper as needed. Something like the auger cat food feeder on thingiverse with a sensor to tell when it's full.

And then...and then...
---