My Old Monarch Lathe
By
Ron Thompson
---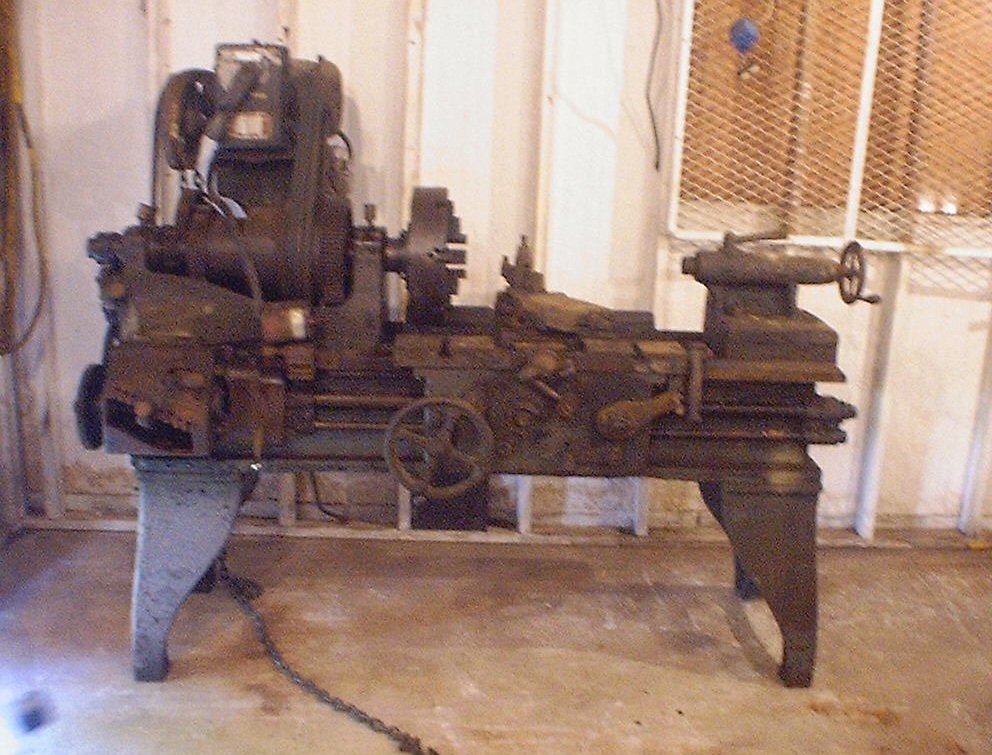 My old lathe as it was when I first brought it home. The pictures are of poor quality because the camera I had was only 800 pixel resolution. Yep, it's been a while.
This was made when machinists were real men! It's tiresome to operate this machine.
A previous owner replaced the babbit bearings with tapered roller bearings.
The gearbox allows three speeds without changing belts. They are about 300, 600 and 900 rpm. At the highest speed the 14" four jaw chuck sounds like a fan!
I also have a 9" three jaw chuck that came with it.
I have since installed modern piston style toolholder.
The dials are small and hard to read, but by using a dial indicator I can still do good work on it.
| | |
| --- | --- |
| Click on a photo to enlarge... | |
These photos are of another machine someone sent to me...




Back of apron



A closer look
***
***