This is the natural gas line and the quick disconect. The furnace is plugged in and the gas grill hose is laying loose.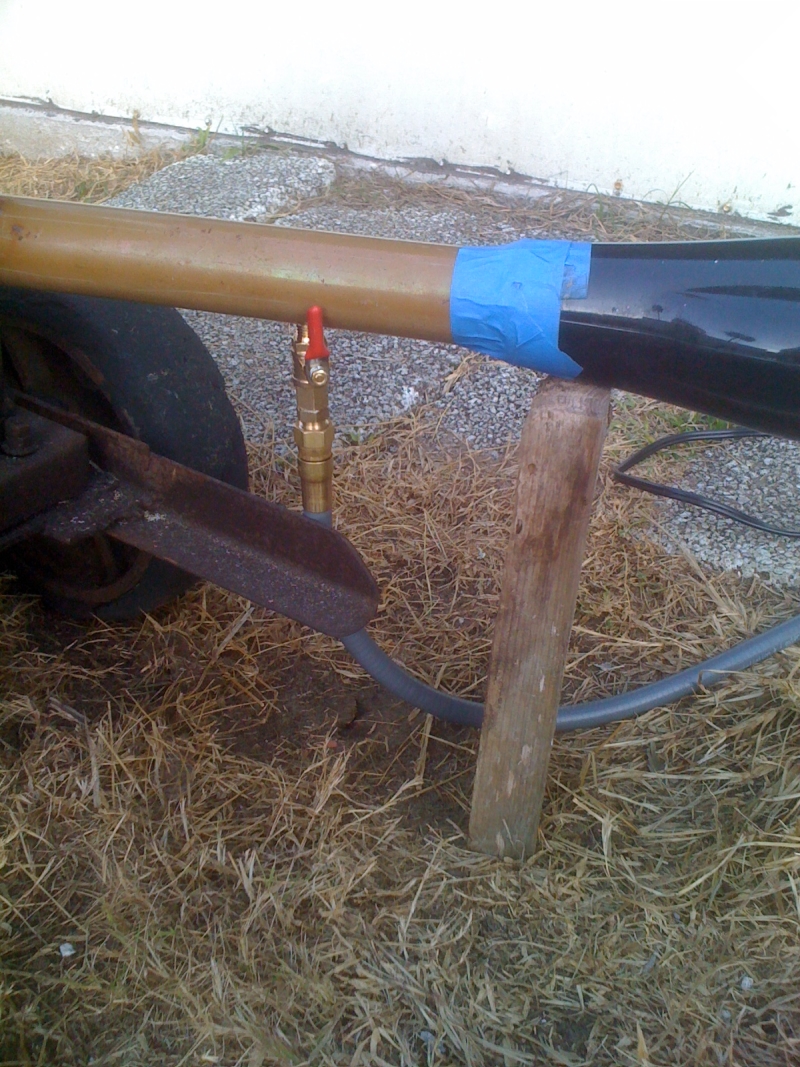 This is the small ball valve.
And the other side...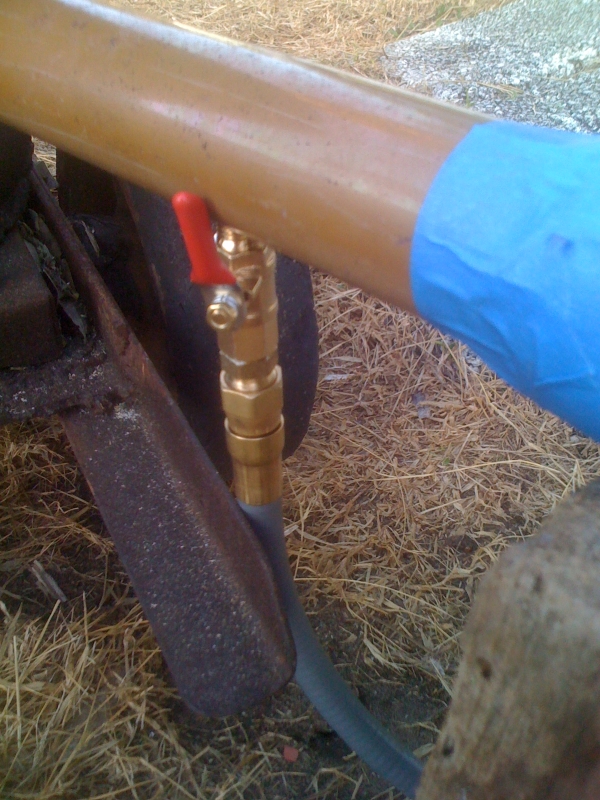 A little closer...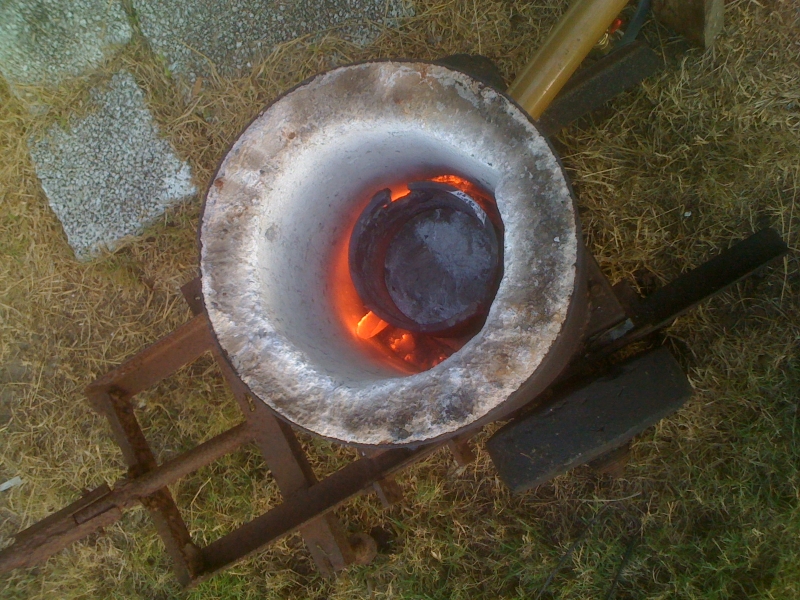 Plenty hot. The light blue flame doesn't show up, but it's there.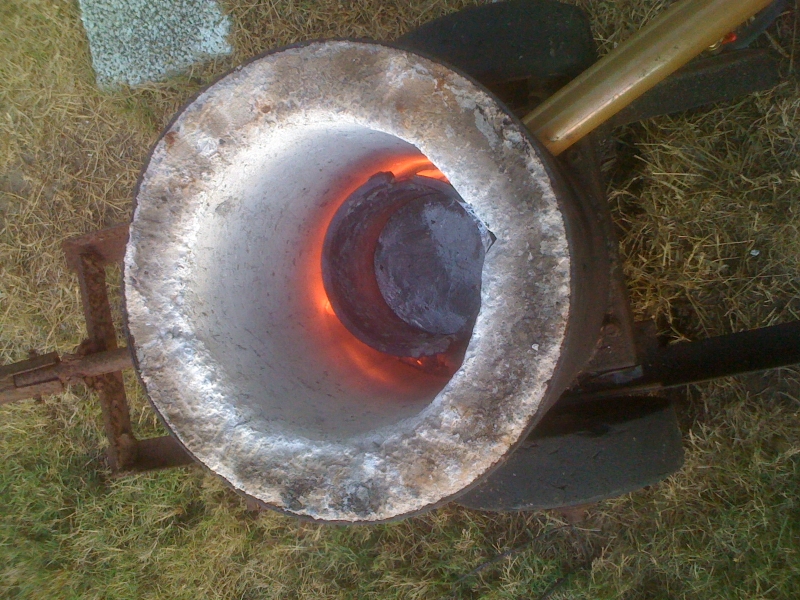 You can see the pipe crucible starting to glow.
I think the ball valve is somewhat restrictive because it is only 1/4" where everything else is 3/8". If I need more heat, I'll try replacing it. But for now, no more lugging propane tanks or running out just before the pour!

The only bad thing is I am limited to just outside the back door of the house. I need about 75 feet of hose to get me back to the casting area.