A couple of Steam Engines
in
Titusville, Florida, USA
by
Ron Thompson





I recently relocated to Titusville, the town beside Cape Kennedy. The locals like to call this Florida's Space Coast. I guess that sounds better than "Redneck Riviera."
In riding around familiarizing myself with the area, I discovered these two old steam engines relegated to life as attention getters for a small tire store.
Click on the image for a larger version: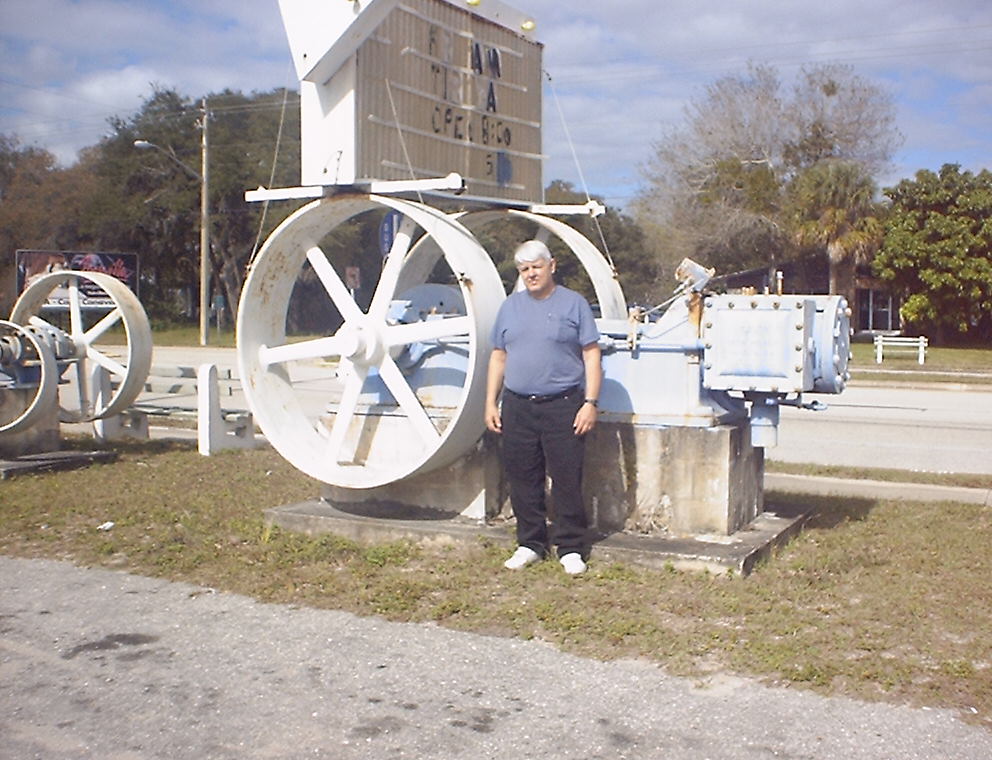 I put my fat, ugly self in this picture for scale. I am 5' 8" tall. I promise to stay out of the rest of them.<GRIN>
The first pictures are of the larger engine.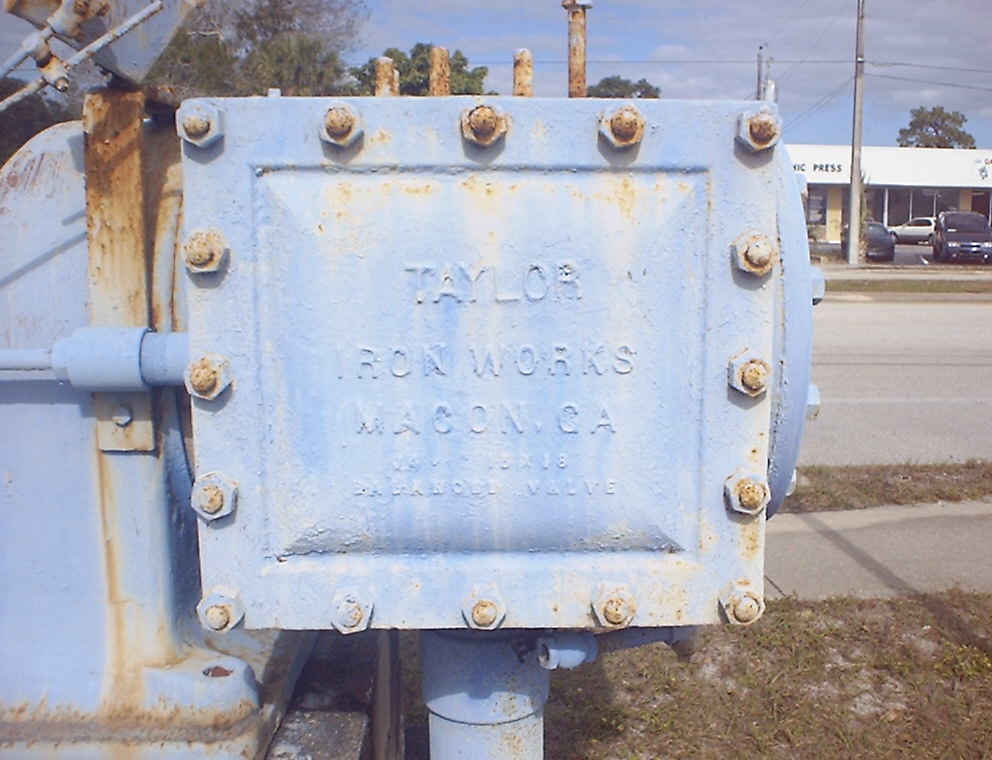 Steam chest, where the valve lives.
Outboard head.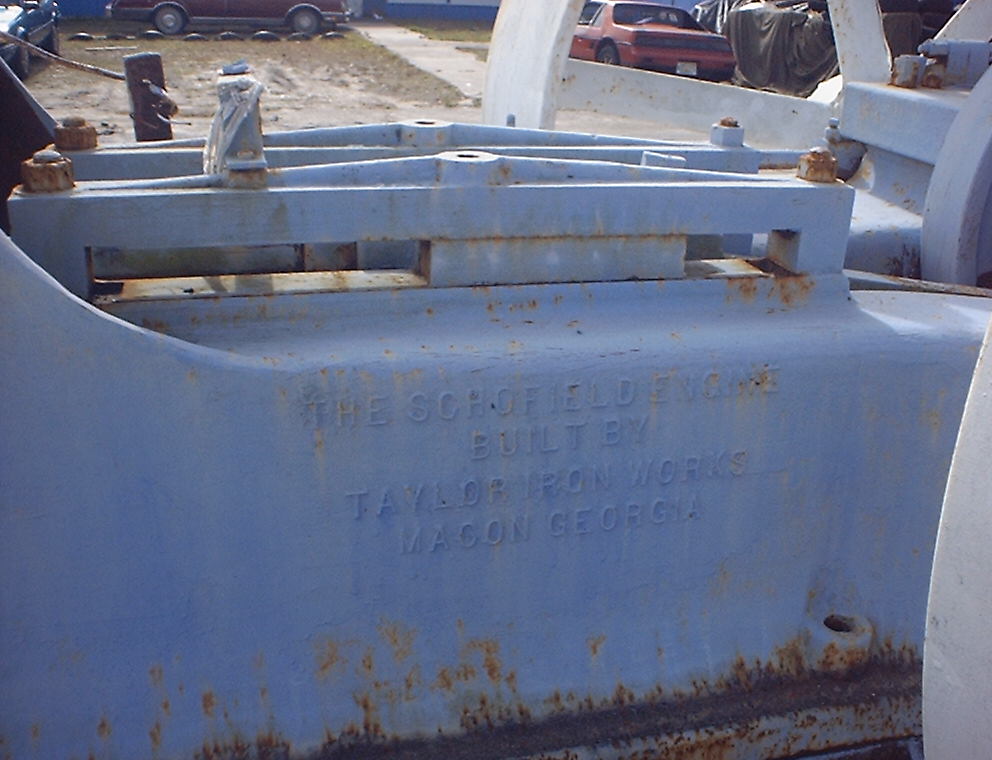 "The Schofield Engine
Built By
Taylor Iron Works
Macon, Georgia"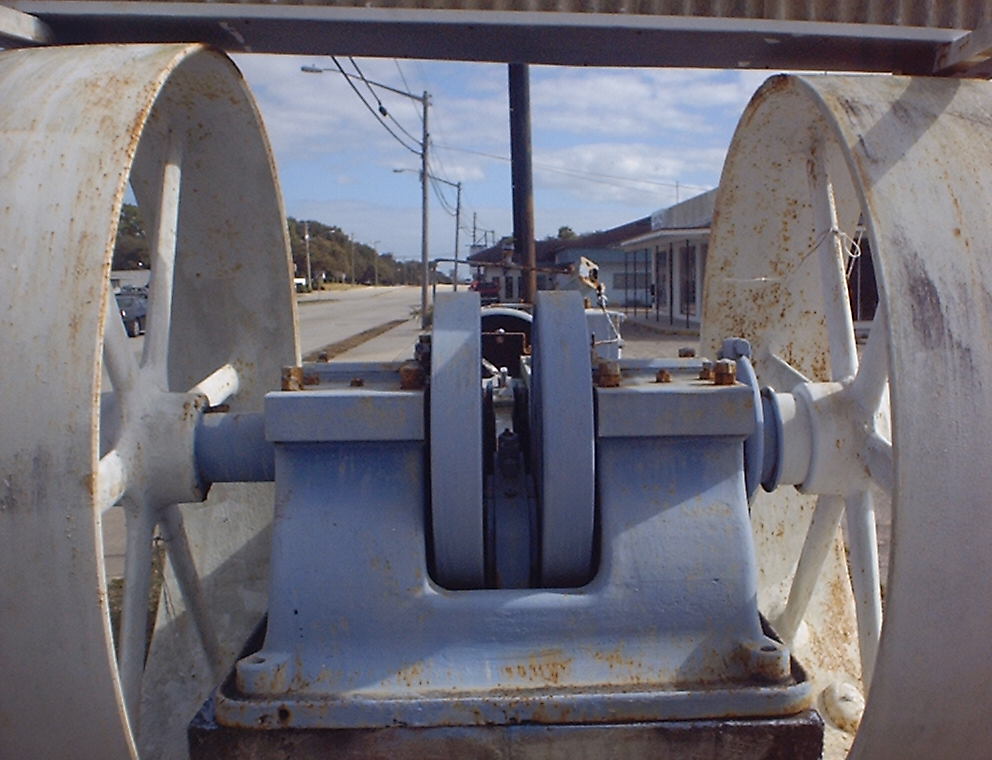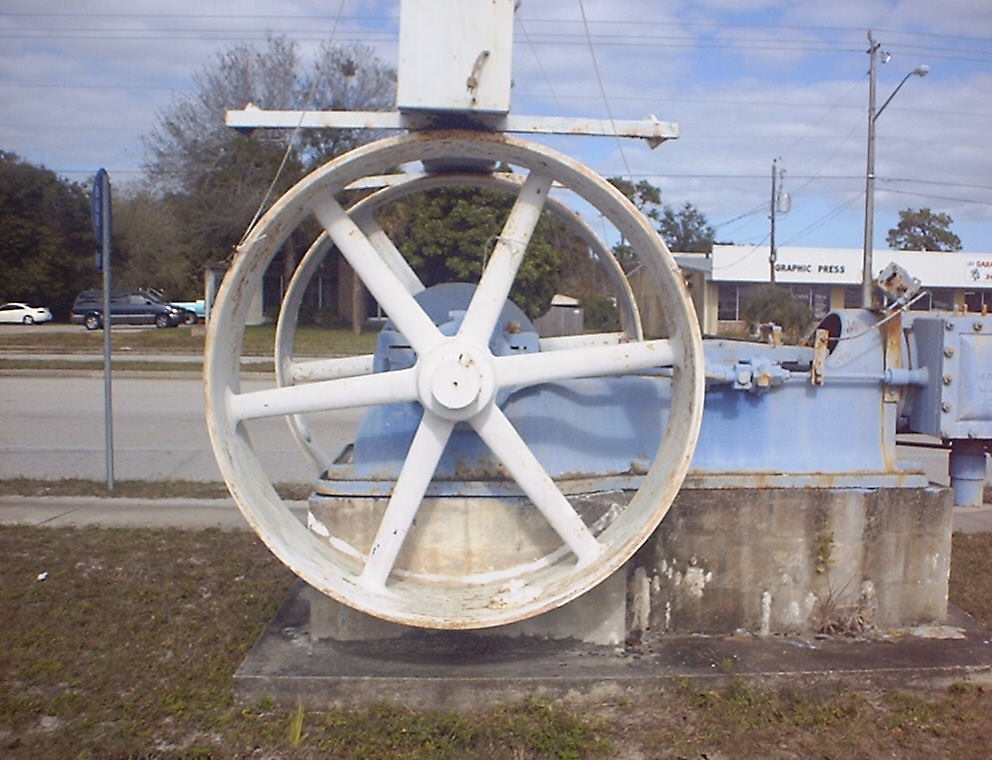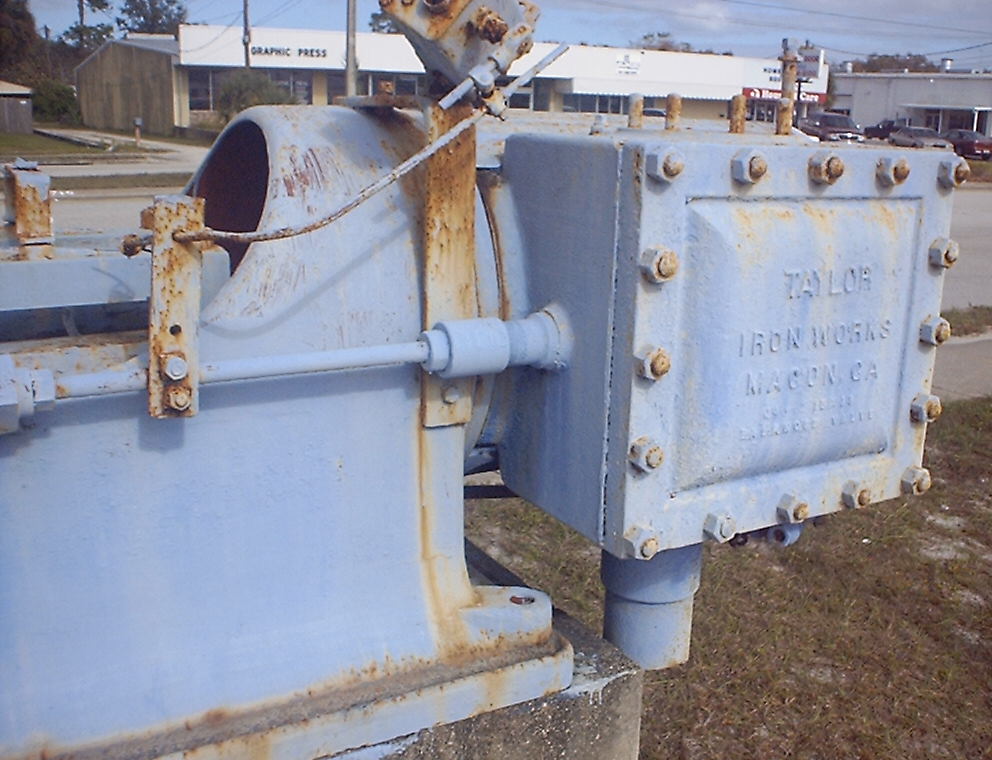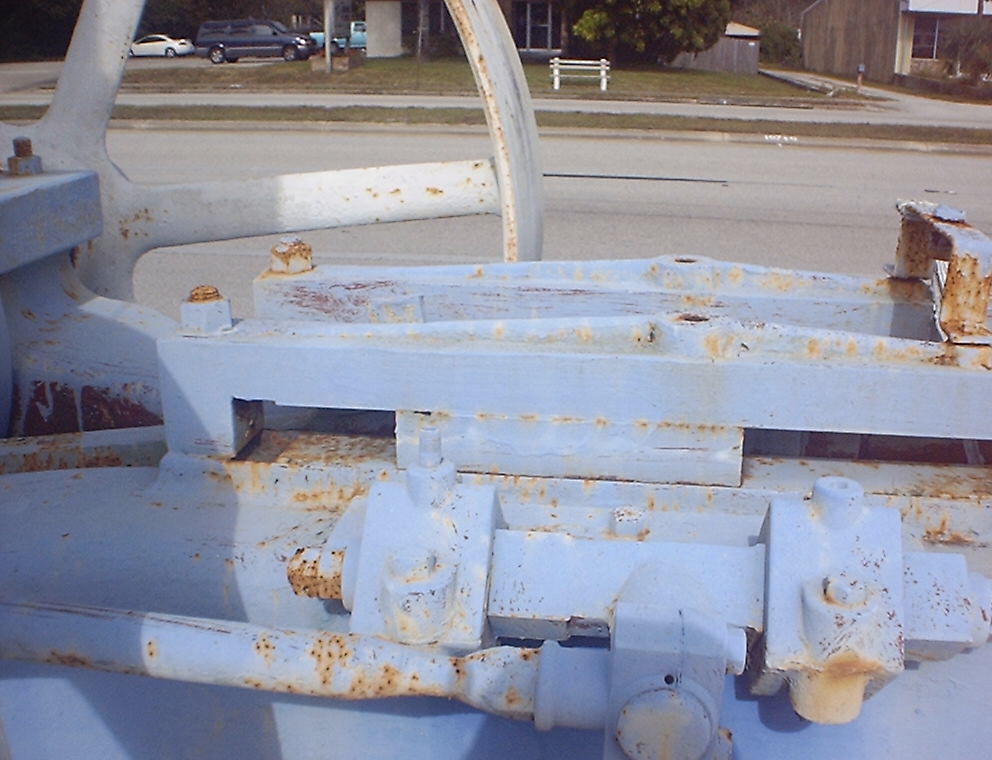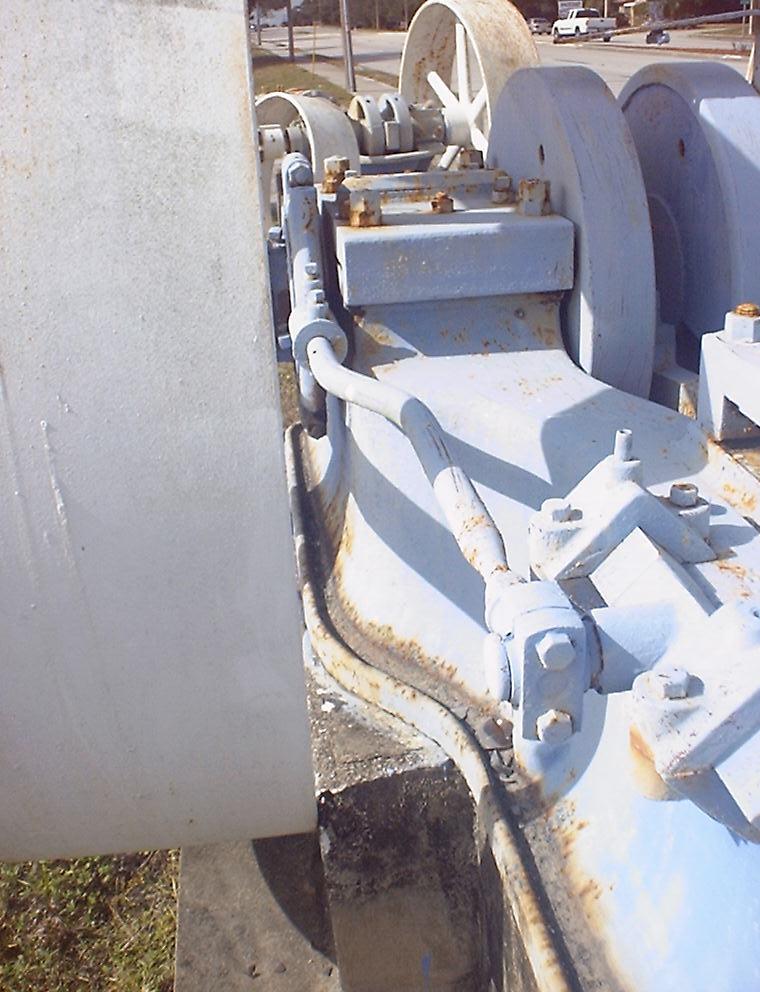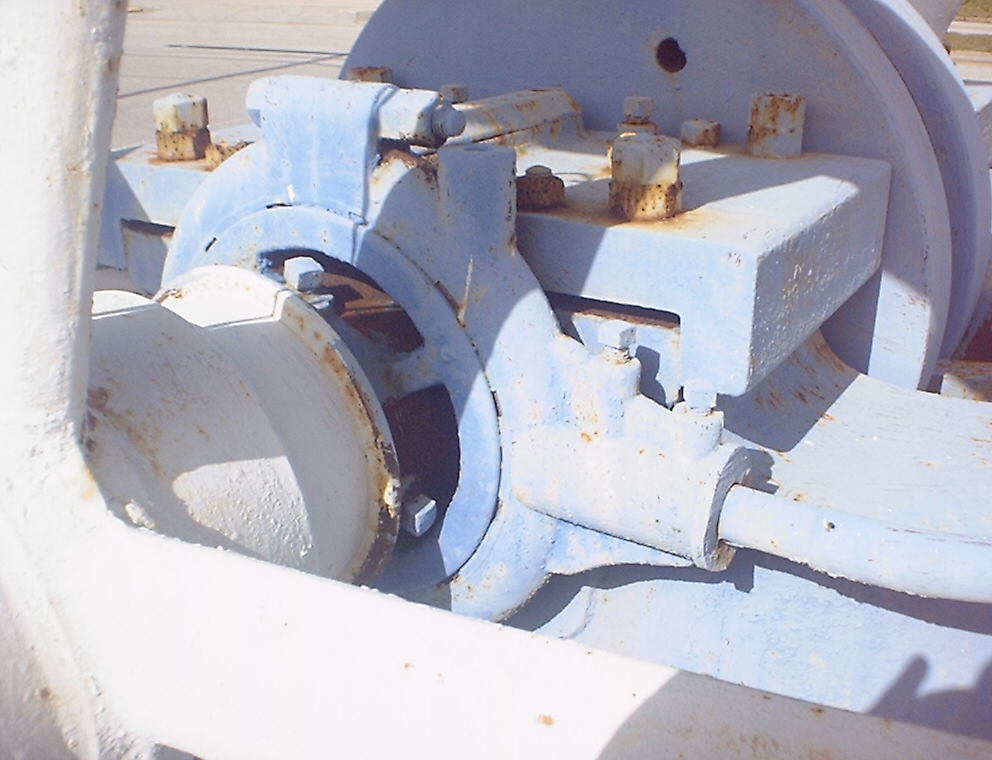 Valve eccentric.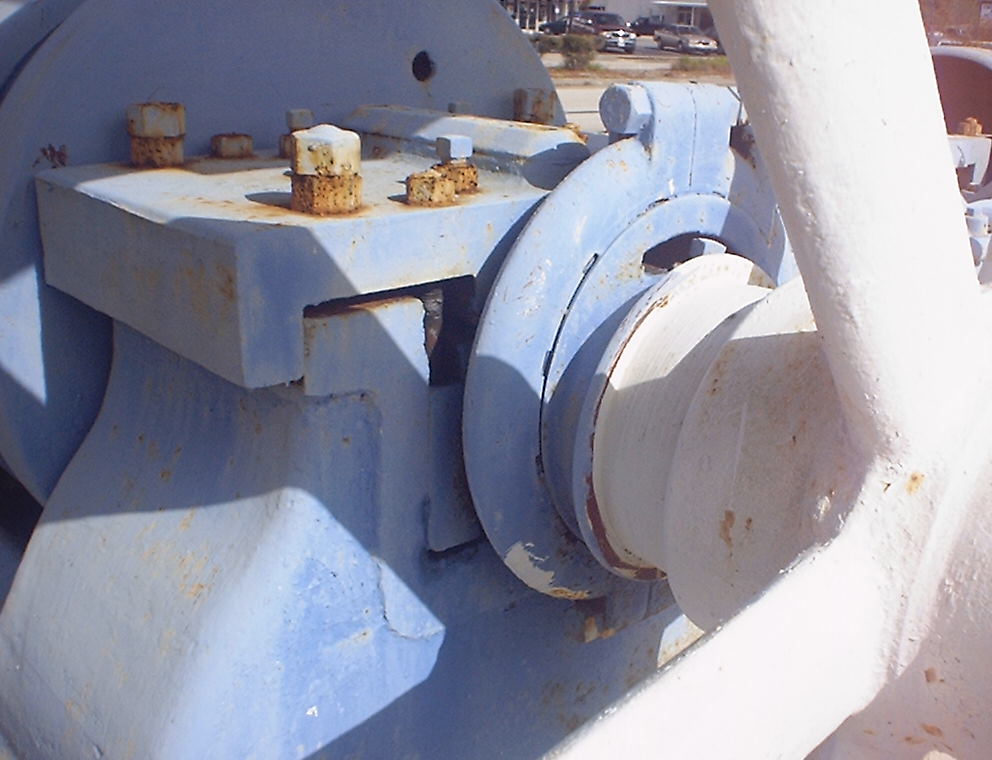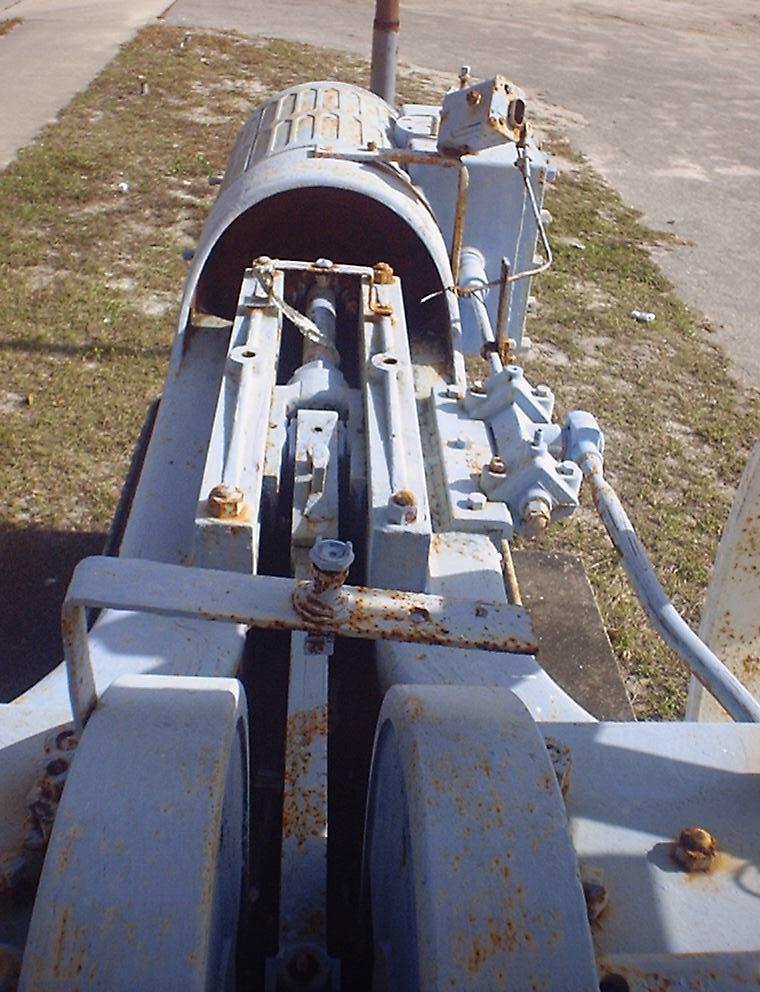 The rest of the pictures on this page are of the second, smaller engine.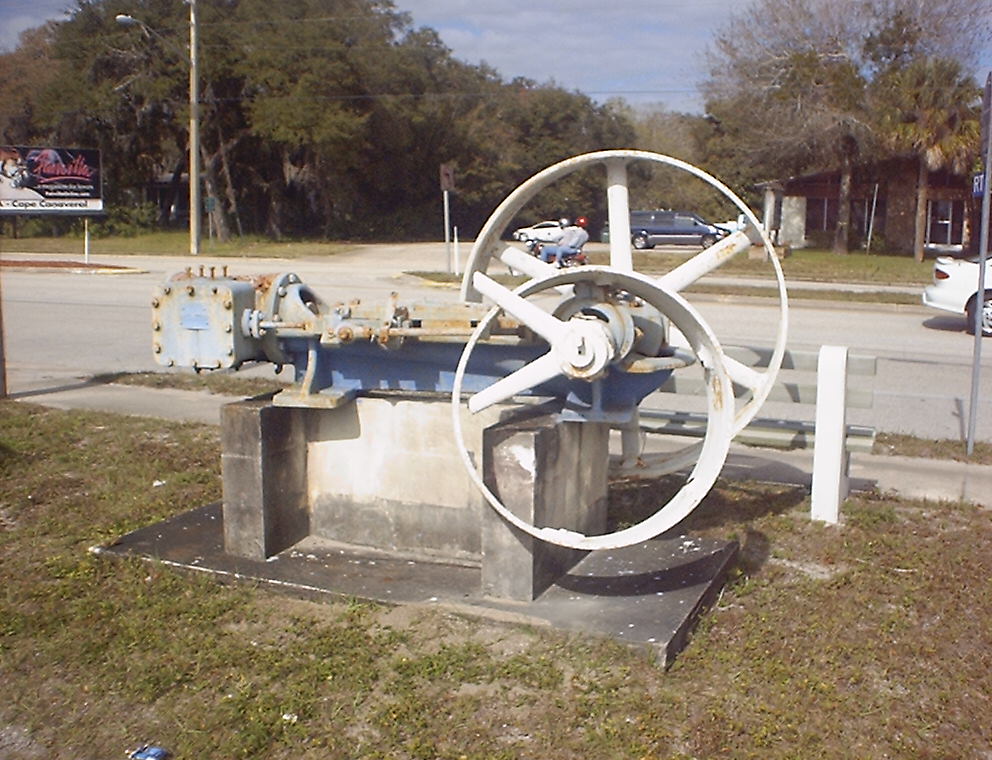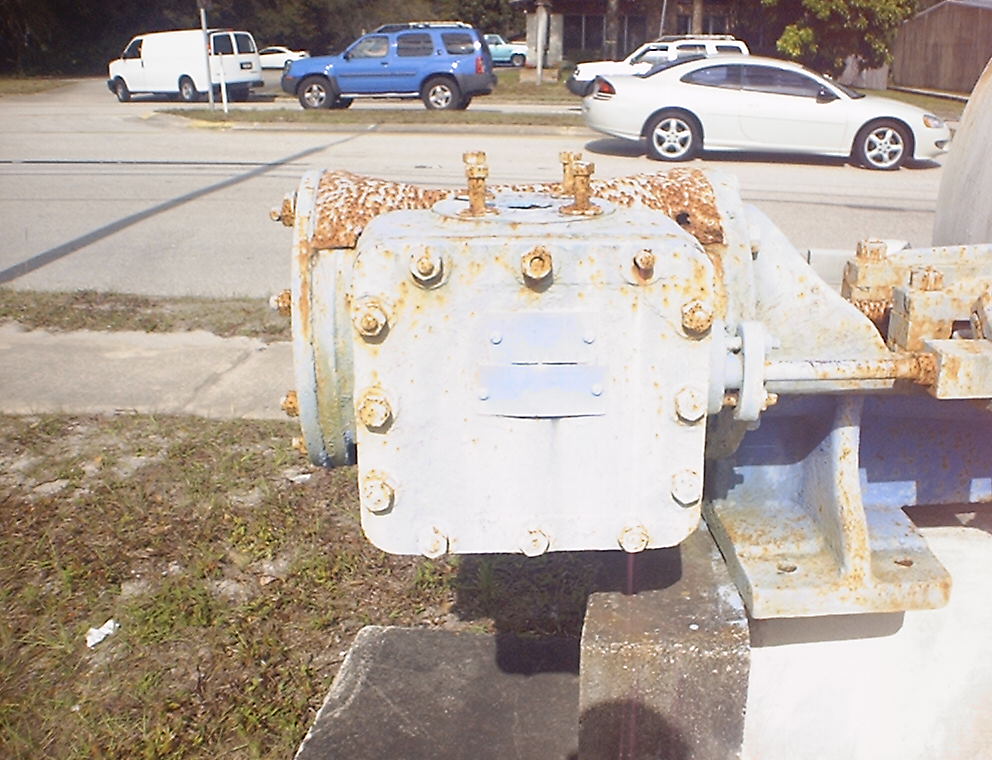 Steam chest.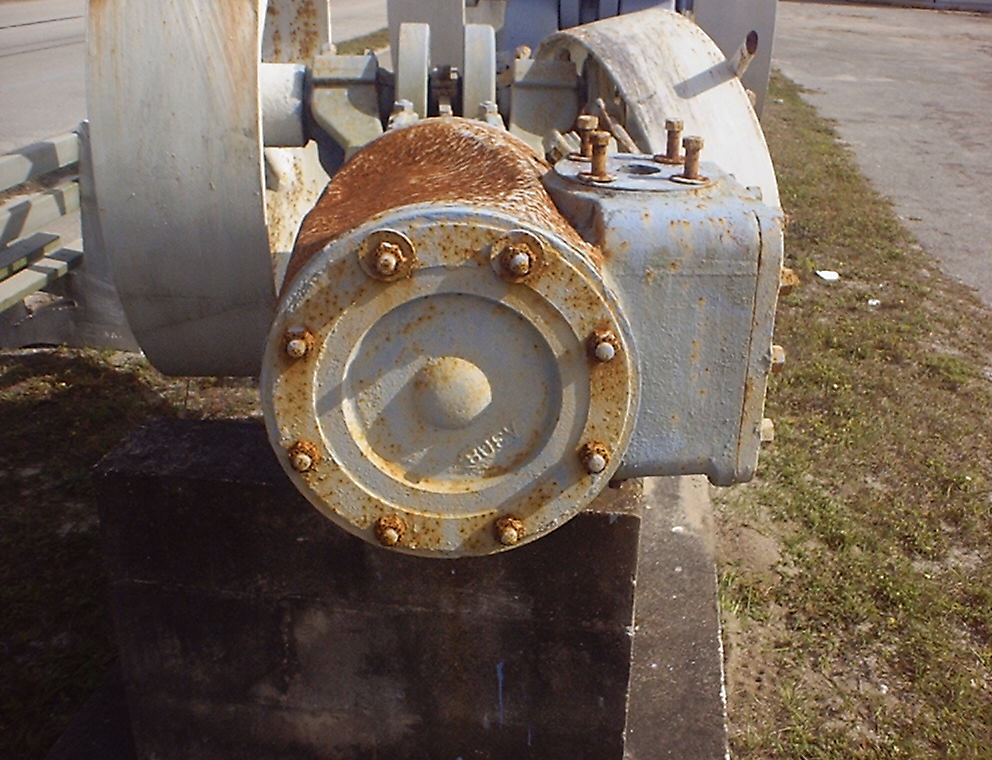 Outboard head.
Valve shaft eccentric.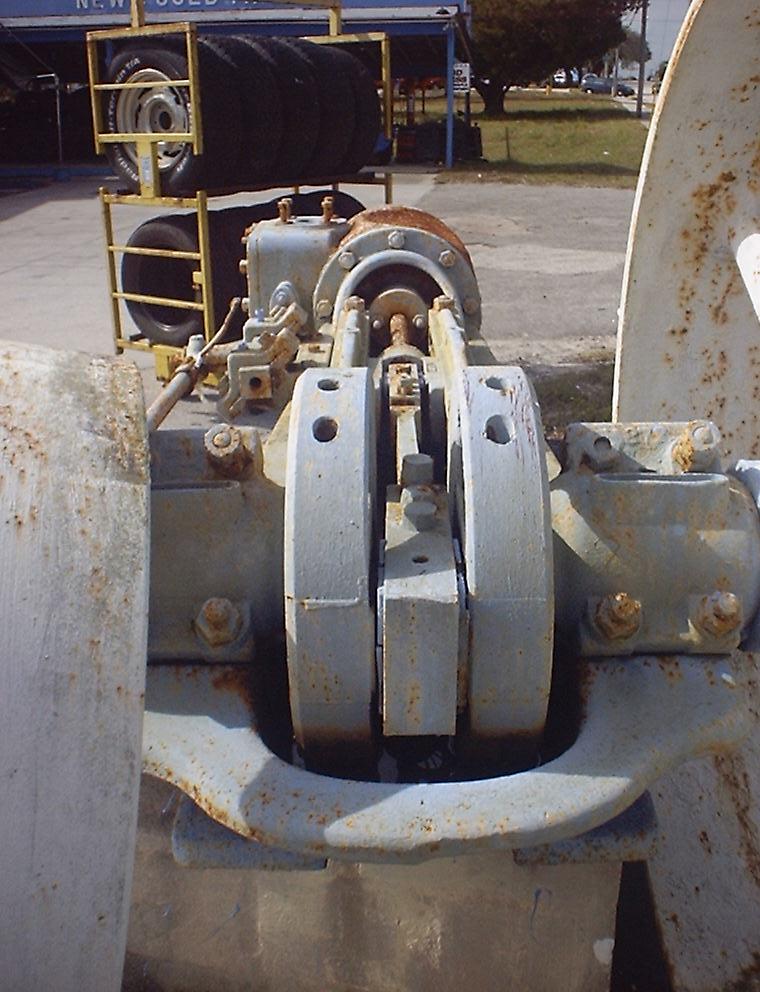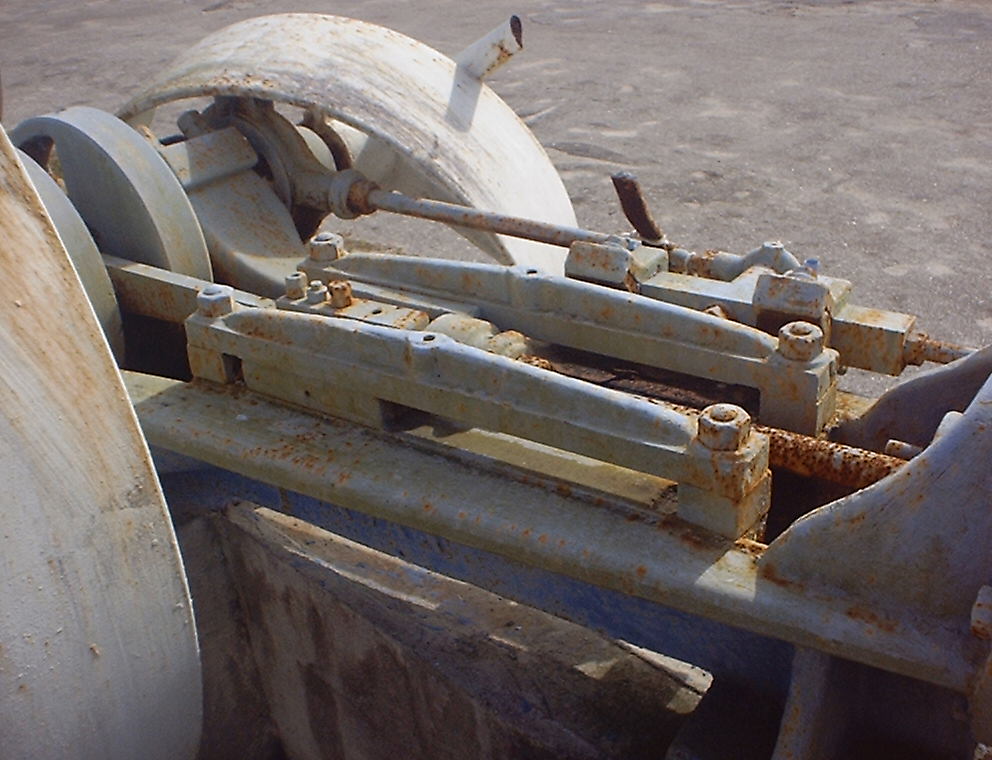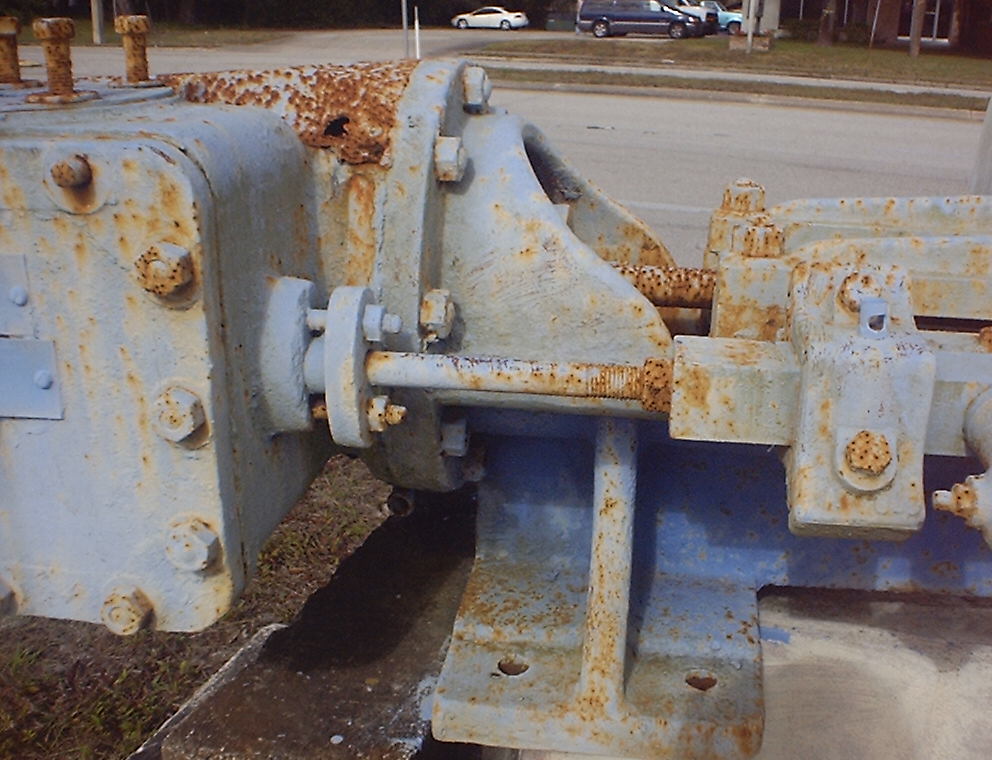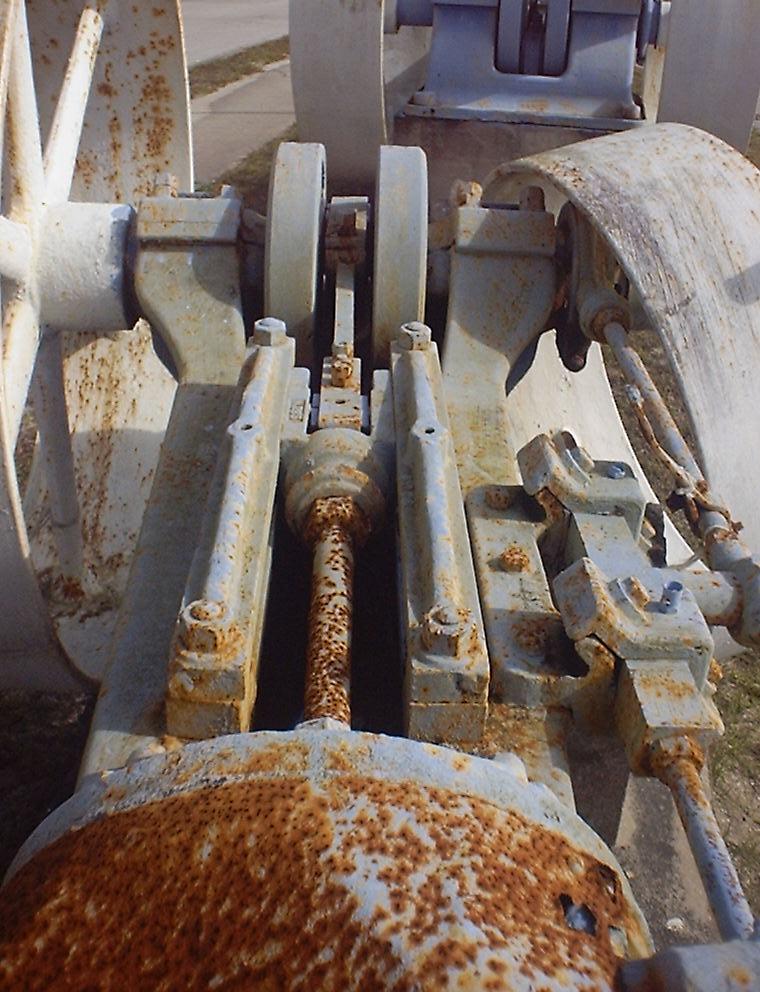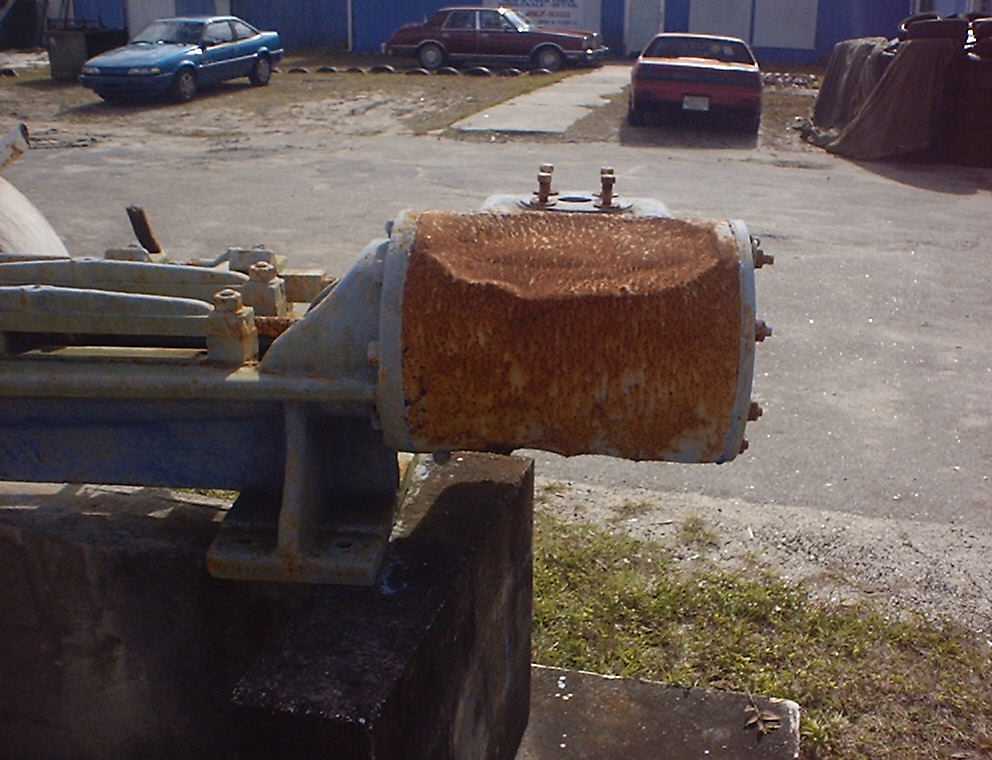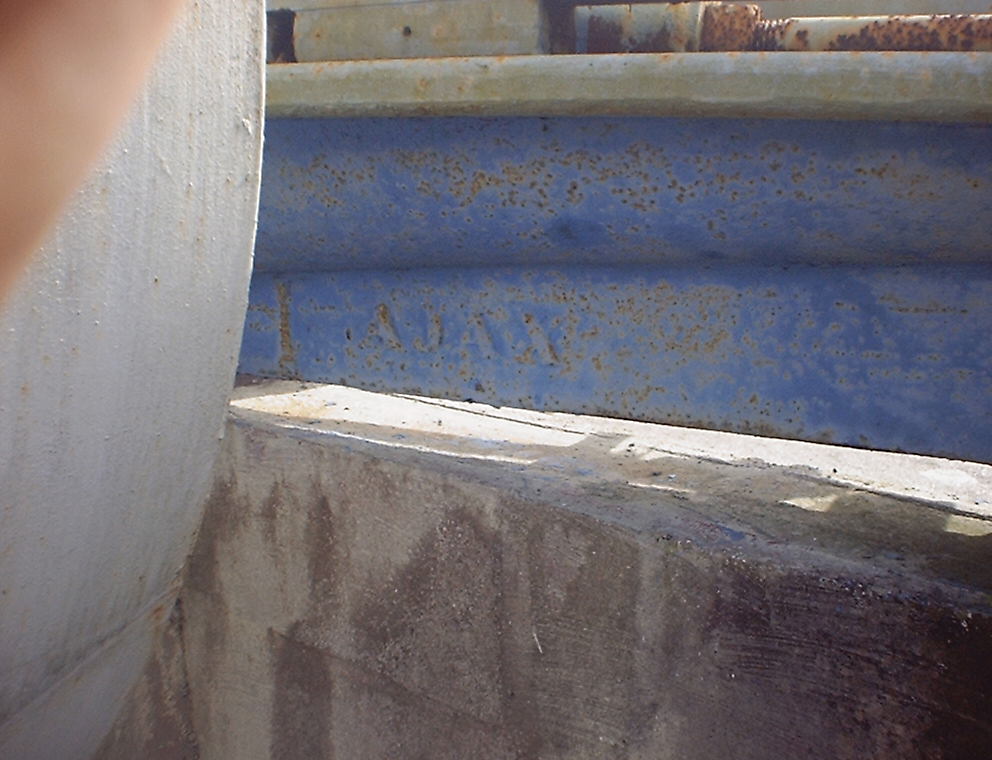 "AJAX"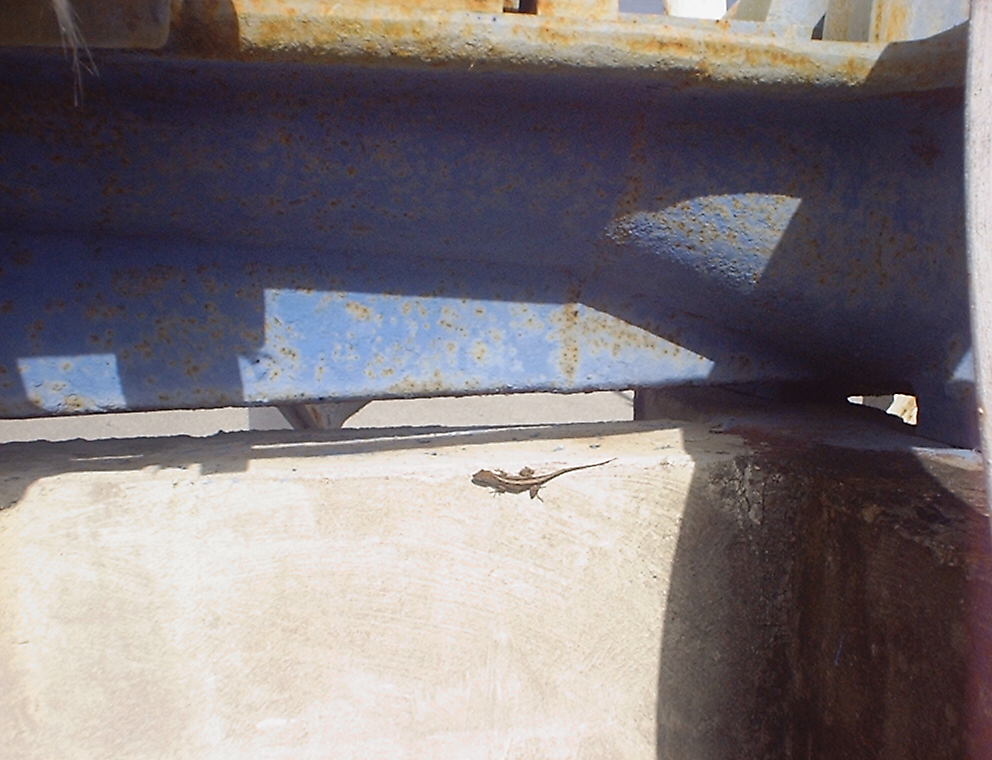 I couldn't resist this sunning lizard.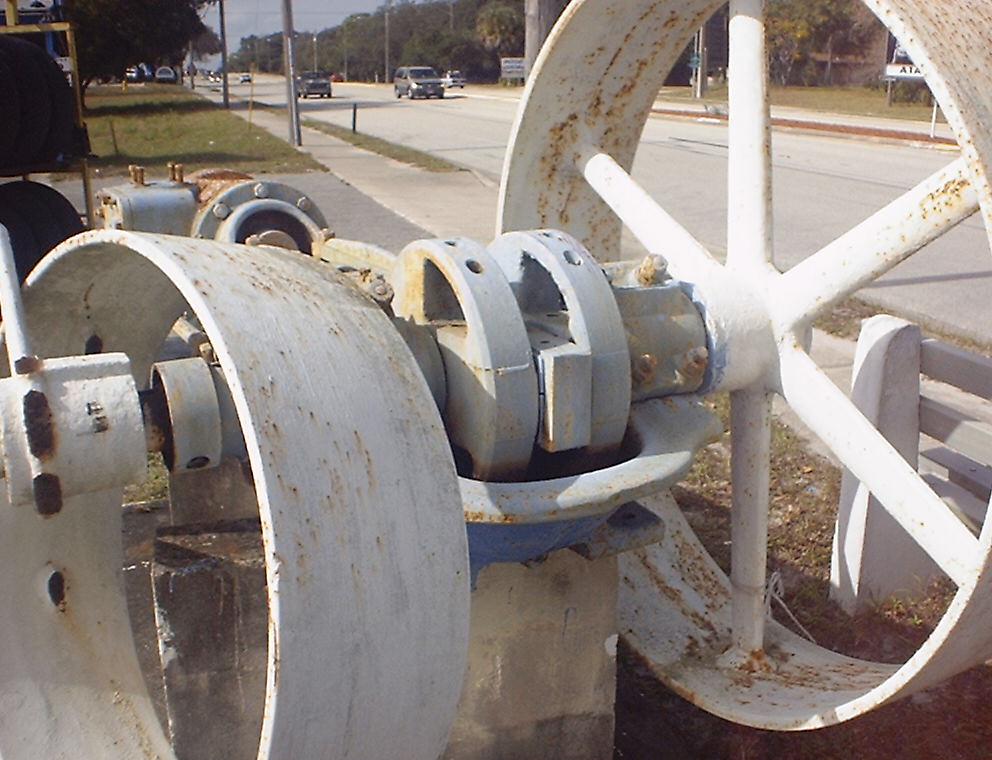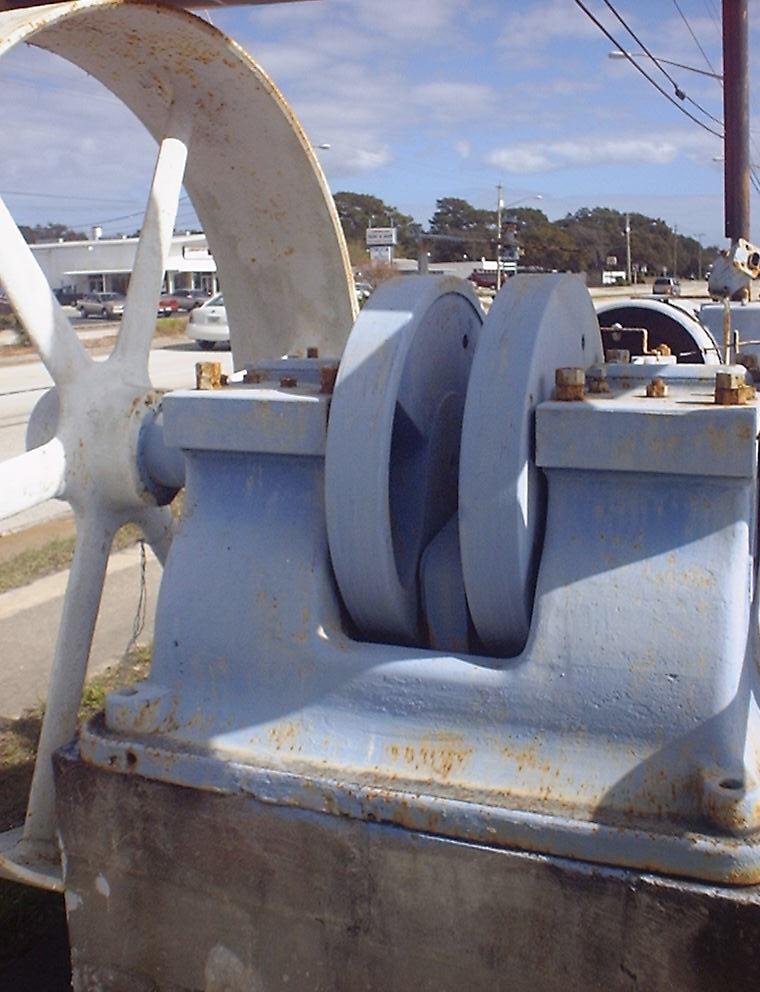 ---