My burner specs




---
A while back, someone asked me for the dimensions of the burner on my King Kooker.
I finally got around to checking it out. I also took some pictures so you would know what I was talking about. This first picture shows my 40 pound propane bottle and the Kooker upside down after I disassembled the brick pile from the brass pour. It scaled a little from the heat, burning off the rust.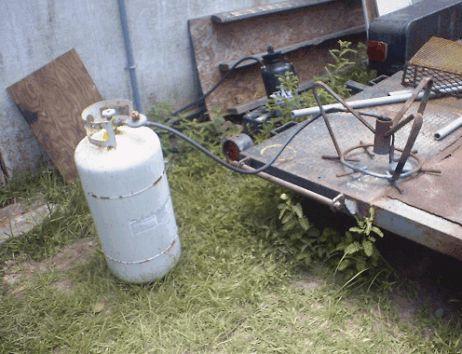 ---
A closer view shows the gas pipe positioning. It is a 1/4" pipe welded so the pipe cap is centered across the 2&1/16" ID burner tube. The square plate to the right of the burner tube is a flame deflector plate. You are supposed to swivel this over the burner after it is lit to keep from burning a hole in your cookware.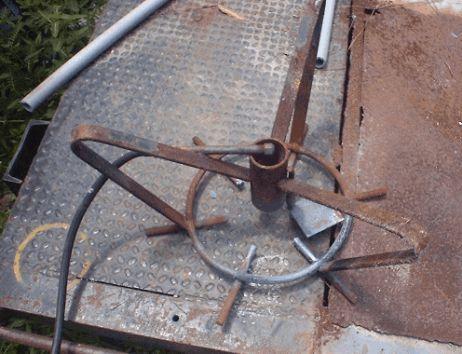 ---
Just to let you know what it looks like right-side up.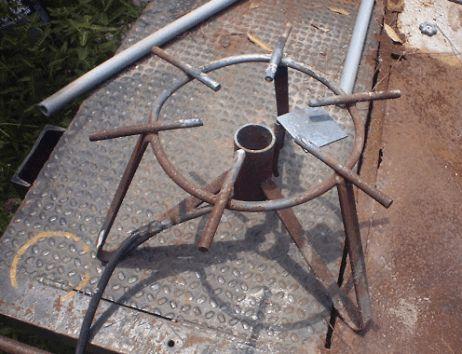 ---
The burner tube is 5" tall.
So much for 9 to 1 ratio of diameter to length.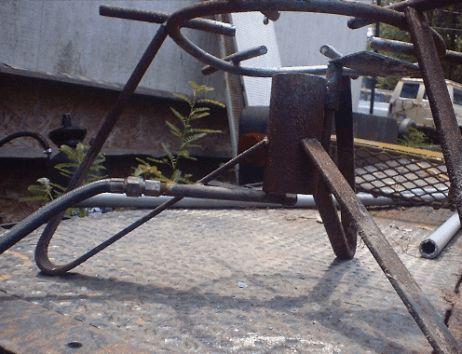 ---
I put an orange plastic dustpan in the shot so you could see the details instead of the background junk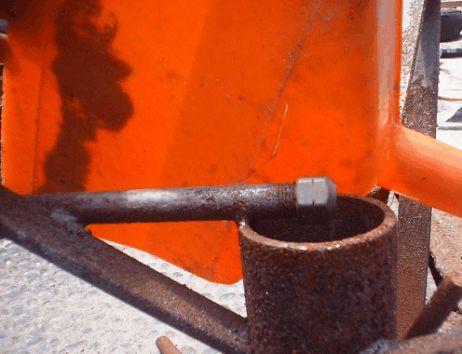 ---
The pipe cap is brass. If I were going to duplicate this for a furnace, I'd go with black iron or galvanized steel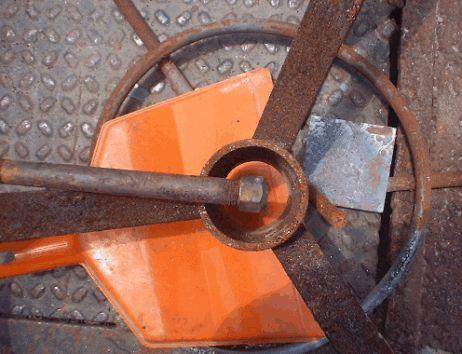 ---
Here I have loosened the pipe cap to show the orifice hole. It usually points straight up. I managed to get a 5/64" bit in the hole and it was pretty snug. This comes out to at least .078125", a far cry from the .055" or .060" Tweeco tips being touted on Hobbicast.
So to recap, my burner is 5 inches high, 2&1/16" ID,
and the orifice is a 5/64" hole.
---
---